TECHNOLOGY AND QUALITY
USE AND MAINTENANCE
24/10/2014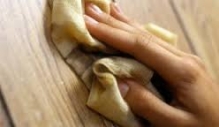 In this section we want to give you some simple tips to allow you to fully enjoy the your doors, created to decorate but also to last over time.



CLEANING

First, avoid abrasive materials, products containing solvents, acetone and ammonia. Just use a soft damp cloth and in case of grease stains will be sufficient to use a little soap.

For glasses, a microfiber cloth dampened with water (use of products spefici glass, especially in the case of frosted glass or frosted, may leave unsightly marks).



MAINTENANCE

Our doors are made of REAL wood, and like all the furniture in the house, they fear contact with water and excessive moisture. Please avoid prolonged contact with splash / water leaks and ventilate regularly environments, especially: in autumn and / or prolonged rain / mist and the local amenities.

The hardware supplied does not require special maintenance. If required, we recommend the removal of a qualified specialist.

In the case of warehouse storage for prolonged periods of time, location verticare with protective cover from dust and light.